Vicki Clifford
Chemical free living, Clean Beauty, Ditch and Switch, Green Beauty, Low Tox Home, Low tox living, Low Tox Skin Care, Natural Beauty, Natural living, Perth Clean Beauty, Perth Natural Skin Care, Skin Care, Sun Damage, Toxin free living, Young Living, Young Living Essential Oils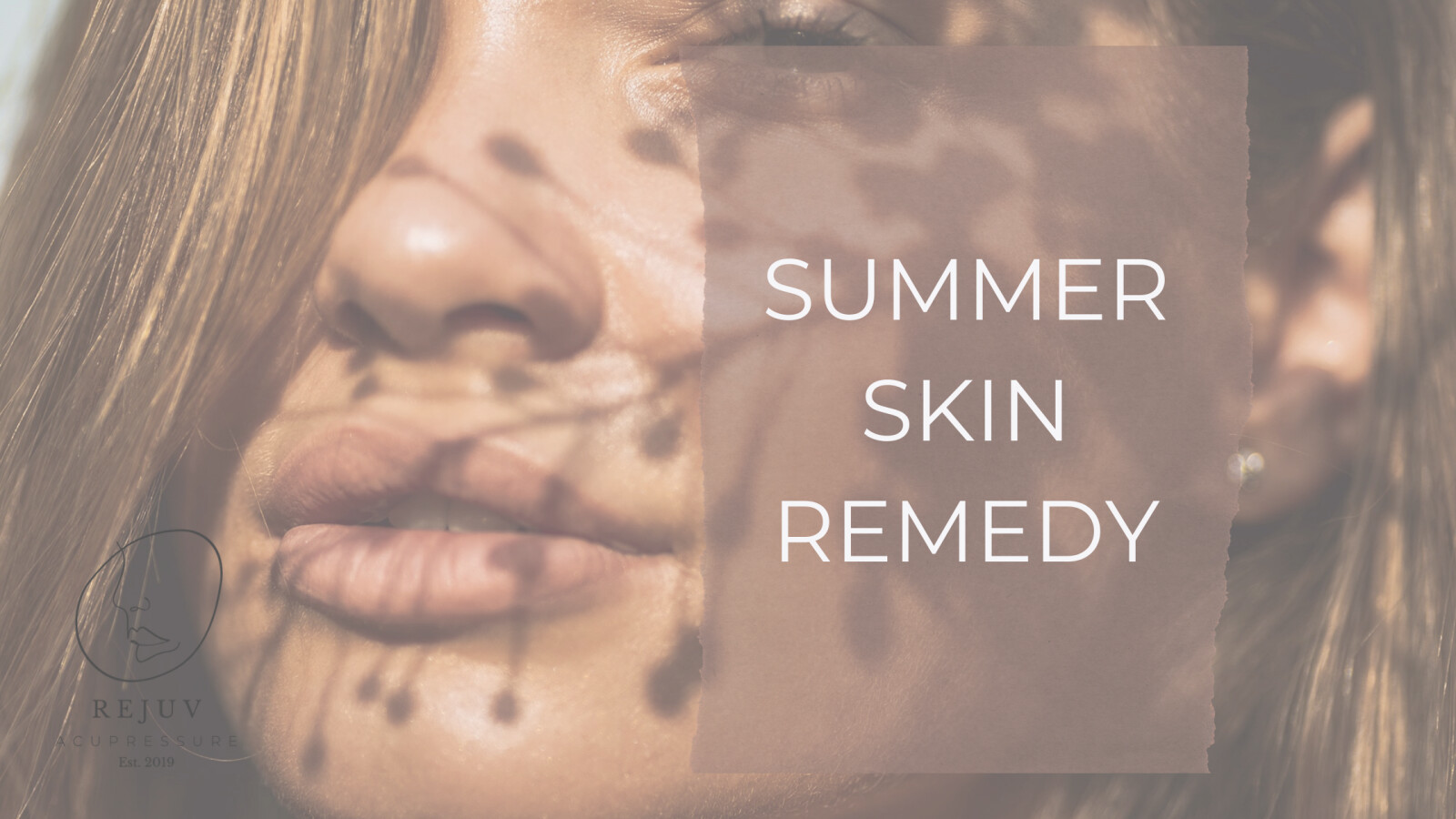 Has the excessive Perth summer left your skin dry and sun damaged with dark spots and uneven skin tone? Are you seeking a skin care system that is not only effective, it's also free of any hidden nasties?
The BLOOM® by Young Living brightening skin care line is my go to recommendation to remedy summer skin. It is a fresh and illuminating skin care system that will have your skin saying, "Glow yeah!" in no time!
The BLOOM system is the dream team you need to boost your skin's natural luminosity. Your skin will blossom with the appearance of a more even tone, and you'll adore the lightweight hydration you experience throughout the day.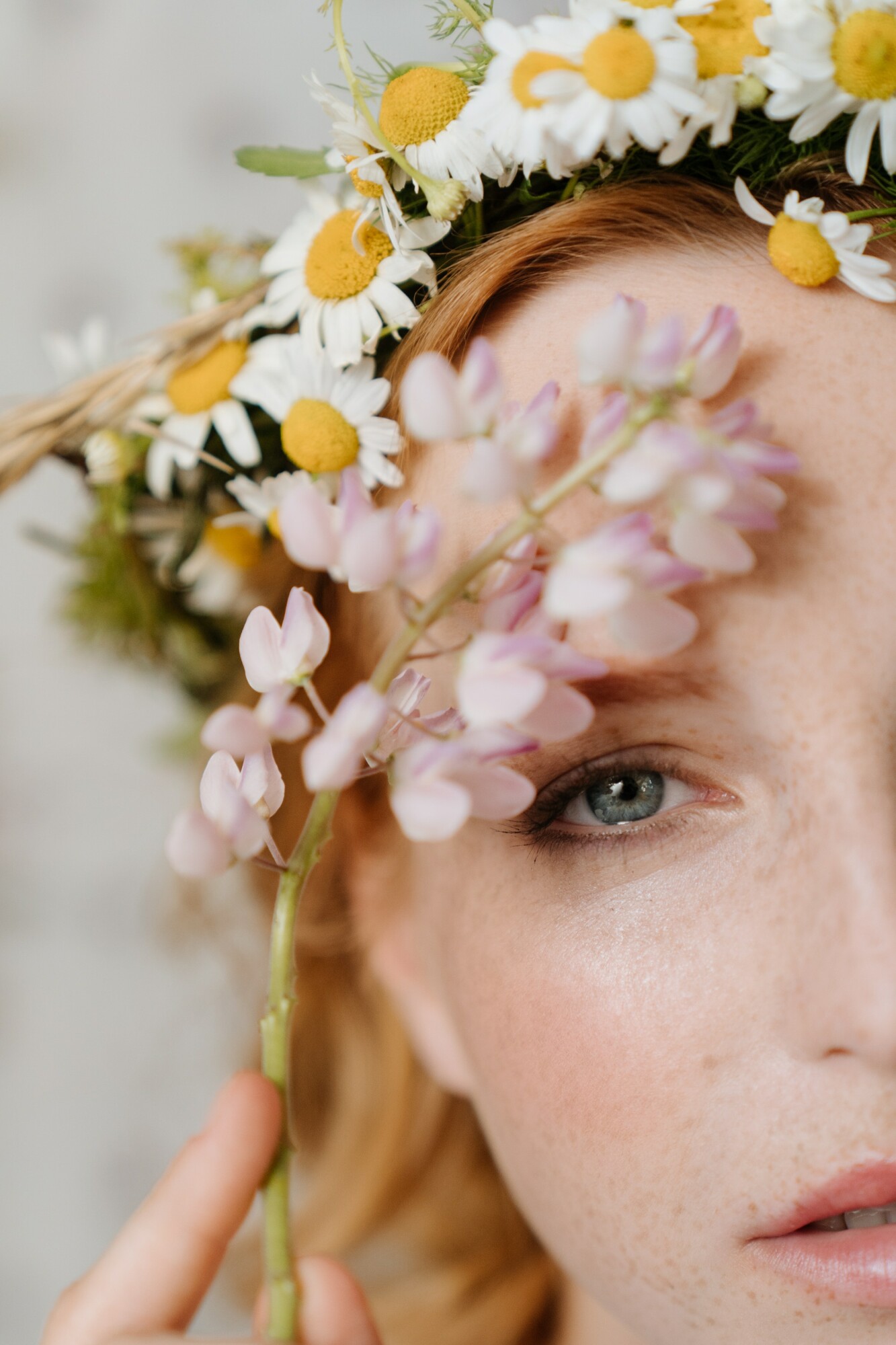 All of the steps of this collection are powered by the Sheerlumé™ Brightening Complex, an impressive blend of essential oils and botanical extracts that will enhance your skin's radiance. Not to mention, the variety of flower and pulp extracts included in BLOOM will add that dewy moisture you are after.
Young Living is committed to the use of from-the-earth ingredients and clean-beauty products, and the BLOOM line is no exception. Each of these vanity cabinet must-haves is hypoallergenic and non-comedogenic to suit any sensitive skin needs. This advanced formula is as clean as can be!
Now that you have the glow-down on the BLOOM line, let's break down each product and how to use it.
Step 1: BLOOM Brightening Cleanser
The first step on the path to glowing skin is BLOOM Brightening Cleanser.
Wash away the day by cleansing your skin to remove impurities like makeup, dirt, and oil. This gentle cleanser will leave your face feeling fresh without stripping moisture, thanks to hydrating ingredients. Check out the buzzworthy components in this must-have formula!
Sodium hyaluronate draws moisture into the skin and provides needed hydration.
Pentaclethra macroloba (pracaxi) seed oil lends skin an enviable boost of hydration.
What does BLOOM Brightening Cleanser do?
Lends the appearance of "pores no more"
Quenches thirsty skin
Gives the gift of a radiant glow
Smooths the appearance of grooves and unwanted texture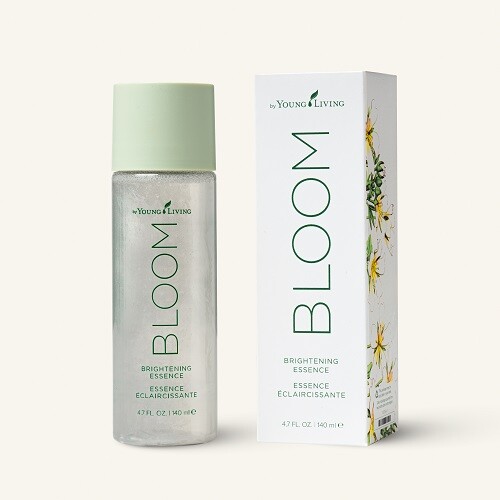 Step 2: BLOOM Brightening Essence
Take your complexion to the next level with the second step on the road to glow: BLOOM Brightening Essence.
Infuse your skin with dewdrops of moisture and radiance. Use this gel-textured essence by applying it to a cotton ball or cotton round and smoothing over your face. Glow up quick by putting some in the palms of your hands and patting it onto a clean face.
This hydrating formula adds instant glow with ethically sourced minerals that add natural brilliance to the skin. These minerals also work together with three other targeted ingredients to restore the appearance of an even complexion:
Lilium candidum (Madonna lily) leaf cell extract brightens your skin by reducing the appearance of pesky dark spots.
Pyrus malus (apple) fruit extract can increase your skin's hydration by a whopping 88 percent!
Chlorella vulgaris (green algae) extract is known to revitalise skin while zapping excess oils.
What does BLOOM Brightening Essence do?
Enhances hydration where it matters most
Illuminates your high points
Adds an instant "glow my goodness" level of radiance
Restores your skin's pH balance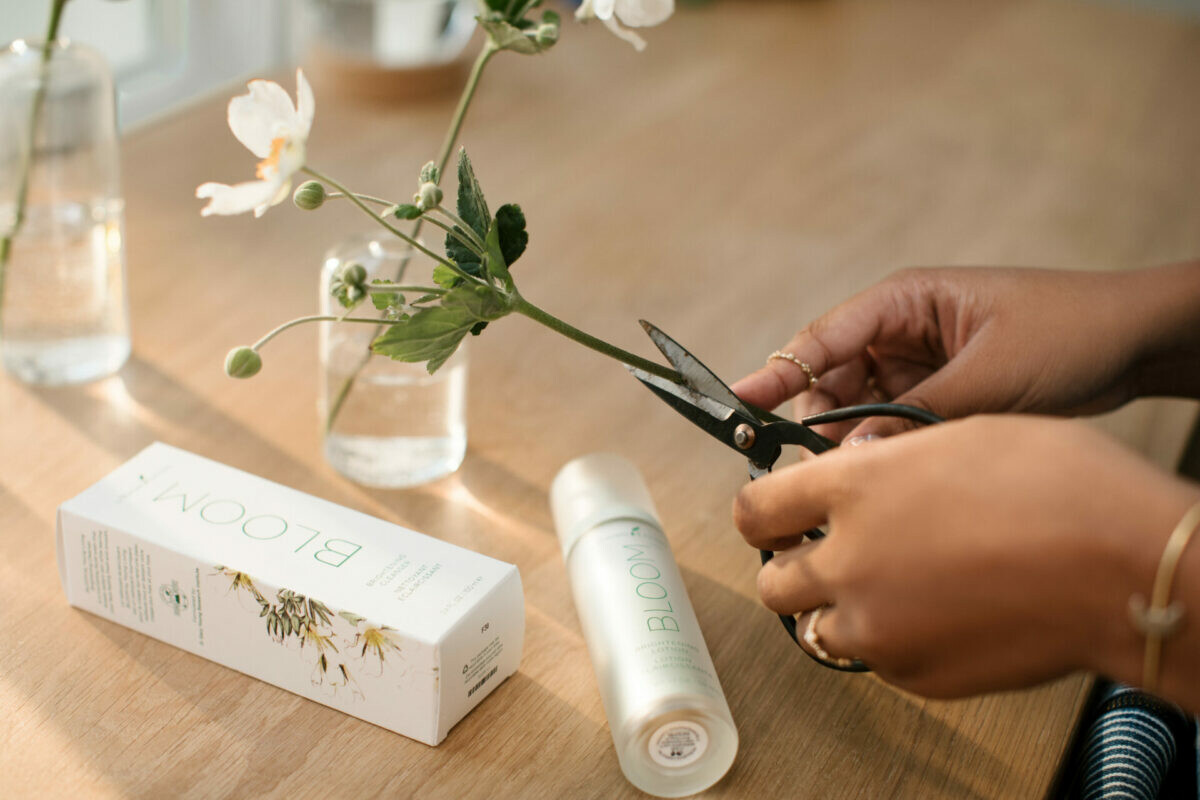 Step 3: BLOOM Brightening Lotion
Go for the glow with the third step in the system: BLOOM Brightening Lotion.
Hydration is key when aiming for a dewy finish to your face. Boost your natural radiance and get lasting hydration with this lightweight lotion.
This moisturiser is abundant in effective antioxidants that will minimise the appearance of future skin damage.
Remember: powerful ingredients = powerful results.
Here is the goodness you'll find inside BLOOM Brightening Lotion:
Alpina officinarum (ginger root) extract gives a no-makeup-needed balance to your skin tone.
Sodium hyaluronate minimises the look of large pores by summoning extra moisture your skin needs.
Palmaria palmata protects against signs of photoaging—think sun damage and all the discoloration and fine lines it comes with—with this seaweed-derived ingredient.
What does BLOOM Brightening Lotion do?
Gives you the appearance of an even, compliment-worthy skin tone
Contains a healthy dose of antioxidants
Fortifies your moisture barrier to fight against dryness
Bestows a softer, blurred look to the appearance of your dark spots

STEP 4: BLOOM COLLAGEN COMPLETE
This fourth step will have you going with the glow!! BLOOM Collagen Complete delivers the glow-giving benefits of 10,000 mg of Peptan liquid marine collagen, as well as wolfberry extract, CoQ10, jasmine green tea extract, and skin-supporting vitamins and minerals with a delicious wolfberry-citrus flavour. A unique formula infused with pure Young Living Grapefruit, Lemon, and Lime essential oils, Collagen Complete is packed with natural ingredients that complement Young Living's extraordinary BLOOM™ skin care line. Its single servings help you enjoy radiant beauty from within every day! Here is what you'll find inside each bottle:
10,000mg of Peptan marine collagen

Wolfberry extract

CoQ10

Jasmine green tea extract

Young Living Grapefruit, Lemon and Lime essential oils

Skin supporting vitamins and minerals
What does BLOOM Collagen Complete do?
Supports outer beauty from within with liquid marine collagen

2000da small molecule collagen allows good absorption and assimilation

Rich in antioxidants
GLOW THE EXTRA MILE
In addition to using a skin care system designed to brighten your complexion, here are some bonus tips to help you start glowing:
Exfoliate regularly: Removing dead skin cells lets bright, healthy skin shine through.
Wear sunscreen: Daily use of sunscreen protects your precious skin from harmful UVA and UVB rays and is a must-have, especially when using the BLOOM skin care line.
Be consistent with your skin care: Make your skin care a ritual you practice every morning and night.
Hydrate daily: Never skip moisturiser, even if you have oily skin.
---
Above information adapted from Young Living's Lavender Life blog and official website and is for information purposes only.
Vicki Clifford | YL Brand Partner | Member # 2664858