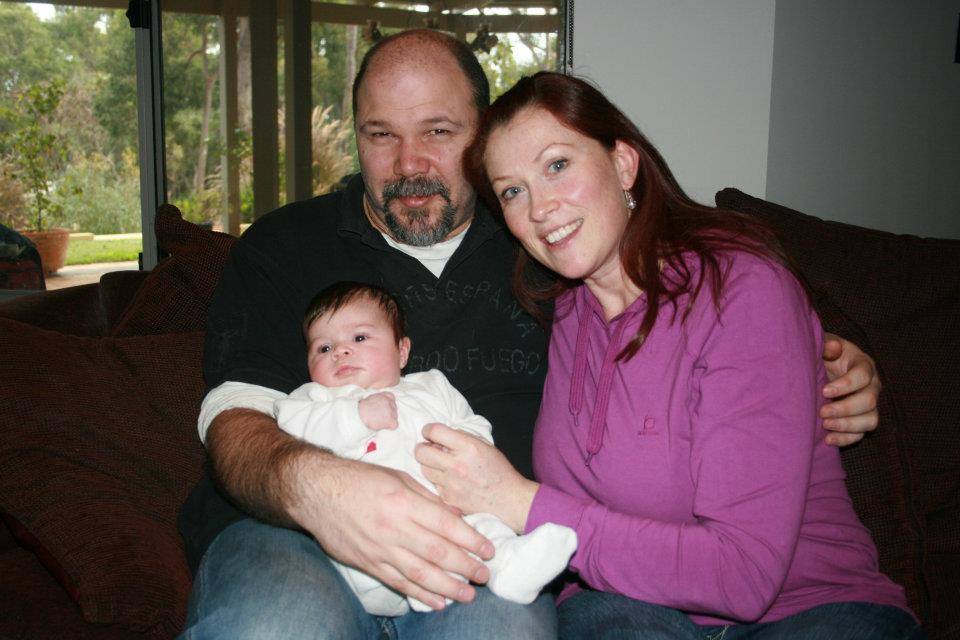 So this is my very first blog. Welcome! I'm pretty sure starting a sentence with "so" is kinda like "and" but you'll soon realise I really have no idea what I'm doing with all this blogging business and it'll be the first of many blogging faux pas from me. I apologise now.
I've not long returned home from a night out with some awesome school mums (ex-school mums actually but they still let me hang with them #theycantgetridofmeeveniftheytried). We played 9 holes of putt putt at Holey Moley Golf Club in Northbridge. So much fun, highly recommend. Then we grabbed some dinner at Northbridge Brewing Company where I had my first ever Espresso Martini (but it was in a jug, not a fancy cocktail glass) #caffeineoverload. To say I'm a little wired (it's currently 1am) is an understatement so what better time than now to smash out my first blog other than at this fine hour, officially on Mother's Day, and fuelled on caffeine and alcohol :)
I have been procastablogging (love that word - totally stole it from the amazeballs copywriter & blogger, Jay Crisp Crow of Crisp Copy fame - thank you Jay) for quite some time (oh about six years) as I have wanted everything to be perfect for my first blog. I wanted a great social media audience, be completely up-to-speed on all things blogging, find my blogging voice, maybe learn the English language from scratch, have a fantastic topic and content that will amaze, enthral and delight you and ultimately see my post go completely viral and propel me into blogging stardom. One post, overnight success, mic drop, job done #neverhavetoprocastablogagain. Um yeah so that's not going to happen and I just have to write something. Anything. If it connects, it connects. If it doesn't, it doesn't. One blogging workshop under my belt (credit again to Jay for that) and here goes....
Mother's Day was a day I enjoyed celebrating/acknowledging up until 2007. Pre-2007 it was a day to thank my Mum for being so wonderful. She was a single Mum since I was 8 and my brother 5. After a few years of being the school bus driver and cleaner, she pulled herself up by her bootstraps, went to community college to learn how to use a computer and went and got herself an office job. We didn't have much but we never went without. Always food on the table (a beautiful lamb roast every Wednesday night) and a roof over our heads. So from 1974 - 2007 that's what Mother's Day meant to me - a day for my Mum to be acknowledged and celebrated for the legendary woman she is.
In 2007 the meaning would change and little did I know that this day of the year would cause so much angst and depression.
Whilst trying to start a family I discovered I was actually already in menopause and the only hope for motherhood was adoption or donor eggs. I was 32 years old and what I thought to be, in perfect health. I never thought egg donation a possibility (and I didn't know how I felt about it to be honest) so we looked into adoption first. Wow what a bunch of baloney we face here in Australia to adopt! Extremely hard, heartbreaking, expensive and with absolutely no guarantees at the end of the day. (I'd one day discover that the egg donor journey is exactly the same.)
A lot happened between 2007 and 2011 (alternative medicines, lots of doctors, lots of drugs and needles, miscarry an anonymous donor egg, research into overseas egg donors, the list goes on) but in 2011 an amazing lady found my ad for an egg donor on a forum and offered to be my egg donor angel. The hope that her email gave me is indescribable. I remember that exact feeling to this day. After a couple of miscarriages an embryo finally persevered with my complex health issues and my beautiful daughter was born in May of 2012.
For five years I loathed Mother's Day. A cut that went deeper every year I wasn't a mum. I truly thought I'd never experience it and it was the only thing I wanted. In fact, I've never wanted anything so badly. Ever.
It consumed my every waking minute. There was constant reminders of my infertility. A pregnant belly here, a gorgeous bubba there..... Especially when you're in those prime child bearing years and all your friends are starting and adding to their families. Of course you're thrilled and happy for them but you still cry yourself to sleep every night wondering what you did so wrong and why you were living the "1 in 6" statistic (I actually think it's far higher than that these days - another blog, another time).
In 2012 I experienced my first Mother's Day when Zoe was just a few days old. I can't even begin to describe to you the joy and surreal feeling I felt that day. I can still remember it like it was yesterday. I can remember what Zoe was wearing, what I was wearing, how I had my hair and my gift from Steve (a gorgeous Pandora gold pram charm that I still wear today). Even through the extreme sleep deprivation and mastitis I was experiencing nothing was going to burst my first Mother's Day bliss bubble!
It's now 2018 and I've enjoyed this day as a Mum seven times. Two of those as a mum of two. Today will be a day of reflection. Thanking my body, willpower, alternative and modern medicine for helping me to realise my dream. Reminding myself that anything worth fighting for generally doesn't come easy but not to give up - ever. I'll also do my very best to not get frustrated at my little two-legged miracles.... Let's be real here people, regardless if you've been through hell and back to become a parent, your kids still drive you bonkers.
For anyone reading this currently experiencing the infertility rollercoaster I hope it puts a fire in your belly to not give up on your dream of parenthood. That you too will experience your own Mother's Day. It may not be a biological child. And that's ok. If it's something you want as badly as I did then keep working towards that goal. Don't give up on it without a serious fight. It's ok to loathe today until you can celebrate it. I completely understand and don't want you feeling any guilt whatsoever. I guarantee you that you won't be the only one feeling the same way. Infertility sucks. The loss of an infant even more. Have a big girly cry and then give your Mum or best friend a big hug - celebrate the day with them. Make them feel super special. Fake it if you need to.... Drink if you need to.....
Vic xx